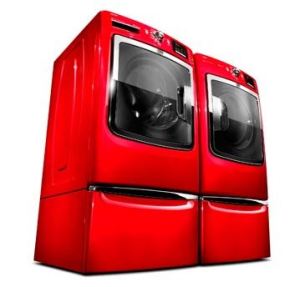 Did you know that hiring a washing machine repair specialist can actually save you money? Not only is washer/dryer repair typically far less expensive than purchasing a new appliance, professional repairs are often more cost-effective than DIY repairs, due to the fact that amateur washing machine repairs have the potential to cause further damage. If you live in or around The Bronx and are seeking washing machines repair for your home washer, look no further than Mark's Appliance Repair. We're a quality washer and dryer repair team with 10 years of experience and a commitment to customer satisfaction. We'll get your washer back to work, and we'll charge you a rate that's reasonable and competitive for our excellent services. Call now!
Common issues requiring washing machine repair include:
Leaks
Failure to fill
Failure to spin
Failure to drain
Failure to get clothes clean
Mark's Appliance Repair is fully equipped to handle these and other washer/dryer repair problems. We're a fully licensed, bonded, and insured appliance repair company, and we work with a wide selection of makes and models. Do you need Maytag washing machine repair or GE washing machine repair? We've got you covered. We understand what makes certain brands unique, and we'll offer washing machine repairs that take your unit's specific needs into consideration.
Warranties for Washer and Dryer Repair
At Mark's Appliance Repair, we stand behind our technicians' skilled workmanship. We know that you don't want to hire someone to repair the washing machine in your home, only to have the unit break down again within weeks. We're pleased to offer a 90-day warranty on all washing machines repairs. Our warranty covers both our technicians' labor and the parts we use. We want you to be completely satisfied with the experience of working with us, and that means giving you washing machines repair results that stand up to the tests of time and use.
To learn more about why Mark's Appliance Repair offers some of the best washing machines repairs you'll find in The Bronx and throughout NYC, contact us today! We'll answer your questions and schedule the earliest available appointment with a member of our repair team. Once we arrive at your home, we'll aim to give you the quickest possible turnaround. For Maytag washing machine repair, GE washing machine repair, or any other repairs that you need, you'll love our fast, reliable, and affordable services.