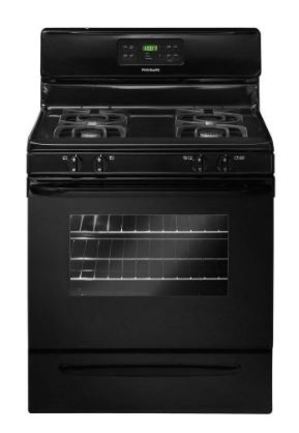 Without a working oven or stove, you'll have a hard time preparing delicious and nutritious cooked meals for yourself and your family. You'll have to resort to microwaving leftovers, ordering takeout, or spending a small fortune eating out at local restaurants. Take back control of your kitchen by hiring the oven repair and stove repair experts at Mark's Appliance Repair. Since 2003, we've been proud to help Bronx-area residents with oven, stove, and range repair for their residential units. We prioritize quick turnarounds, so you get back to cooking sooner. Plus, we offer some of the lowest prices for oven repair service in the local area. Call or e-mail us today to learn more about what we can do for you!
The most common issues requiring oven and cooktop repair include your appliance heating unevenly, heating inadequately, or failing to heat at all. There are many different components to your cooking appliance that could be causing the issue you're experiencing, and the team at Mark's Appliance Repair is trained to detect and diagnose the root cause of the problem. We'll conduct the oven repair or range repair you need efficiently, without ever compromising the quality of our workmanship. Depending on what our initial assessment finds, we might repair the oven by fixing or replacing components including:
Heating elements
Door gaskets
Thermostats
Gas pilot lights
Ignition systems
Fuses
Whatever kind of stove repair you require, you can trust Mark's Appliance Repair to have the skill to get the job done right. We'll put our 10 years of experience to work for you, providing oven repair service that calls on the knowledge we've gained in our years in the business. For your additional protection and peace of mind, we're fully licensed, bonded, and insured for range and oven repair, and we back up our work with a comprehensive 90-day guarantee that covers both parts and labor.
Low Prices for Range and Oven Repair
If you need to repair the oven in your home but are working with a tight budget, turn to Mark's Appliance Repair. We're pleased to keep our prices for cooktop repair and related services among the lowest in The Bronx and beyond. We always aim for reasonable rates and superior service, whether you call for gas range repair, gas oven repair, cooktops repair, or any other cooking appliance repairs.
Contact Mark's Appliance Repair today to get more information about our oven and range repair services. Whatever brand and model you own, and whatever issues it's having, you can count on our specialists to have what it takes to get it back in good working order again. We look forward to hearing from you and meeting your oven and range repair needs!