Own a Whirlpool washing machine? Have Whirlpool dishwasher in your kitchen? Choose Mark's Appliance Repair for the expert Whirlpool appliances repair you can trust. Instead of putting your valuable unit in the hands of amateurs, turn to the pros who have more than 10 years of experience fixing Whirlpools of all shapes and sizes. We understand what makes Whirlpool appliance service different from repairs on other manufacturer's products, and we'll tailor our tools and techniques accordingly. As a licensed, bonded, and insured business, our goal is always to give you quality workmanship that stands up to the tests of time and use. If you're ready for professional Whirlpool appliance repairs, call or e-mail Mark's Appliance Repair right away!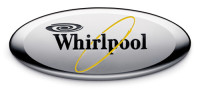 We provide Whirlpool appliance service for nearly every unit made by the brand. You can count on us for:
Whirlpool washer repair
Whirlpool dryer repair
Whirlpool dishwasher repair
Whirlpool oven repair
Whirlpool refrigerator repair
When you entrust your Whirlpool appliance repair to our experience and skill, you can look forward to a swift resolution to the issues you've been having. We always strive to solve your problems on our first visit, and we stand behind our Whirlpool repair service with a 90-day warranty on parts and labor. We want you to be completely satisfied with our service, because we know what a vital role your Whirlpool plays in keeping your home running smoothly.
Emergency Whirlpool Washer Repair
One of the things that separates Mark's Appliance Repair from our competitors in The Bronx is the fact that we offer emergency services. If you need someone to repair a Whirlpool washing machine, refrigerator, or other unit as soon as possible, give us a call. Our commitment to punctuality and dedication to customer service means we'll be there when you need us. We'll show up promptly and work efficiently to bring you the Whirlpool appliance service you deserve.
We offer some of the lowest rates in The Bronx and NYC for Whirlpool washer repair and more. At the same time, we'll never compromise the quality of our workmanship for the sake of low prices. You can expect superior Whirlpool washer repair at a great price when you call Mark's Appliance Repair. We're standing by to take your call, so get in touch by phone or e-mail today!